"I am the Immaculate Conception". It is with these words that Marie reveals her name to Bernadette. On February 11, discover the true message of Our Lady of Lourdes.
"I am the Immaculate Conception" It was with these words that, on March 25, 1858, the day of the 16th apparition, Mary finally revealed her name to Bernadette who had asked her several times. By revealing this name, Mary thus confirms the dogma which had been proclaimed by Pope Pius IX four years previously. But this name is much more than a surname, it is the culmination of the eighteen apparitions with which Bernadette was graced between February 11 and July 16, 1858, with a mission. Mary, the Immaculate, is a woman completely available to the action of God in her.
Conceived without sin, it manifests no obstacle to the transforming power of love. She is thus our mother but also our sister on this sometimes bitter-tasting path of humanity, our model in listening to the Word made flesh. Its mission is to transmit to the world, without obstacle, God's love for everyone. We also receive this mission; with the grace of baptism , God offers us salvation, the object of his promise. And God keeps his promises. It is in the Church that we have to experience this.
The Spirit of Pentecost
Lourdes is above all the place for a meeting. The message of Lourdes is that of encounter and fraternity. At the beginning, there was the Massabielle meeting, but today these meetings continue. Because Lourdes is not simply Marie, it is Marie and Bernadette, a meeting of two women. Today, it is the meeting between the sick and the hospitalized, the meeting between generations, the meeting between clergy and laity, the meeting between nations and cultures so that Babel is ever more transformed into the spirit of Pentecost. .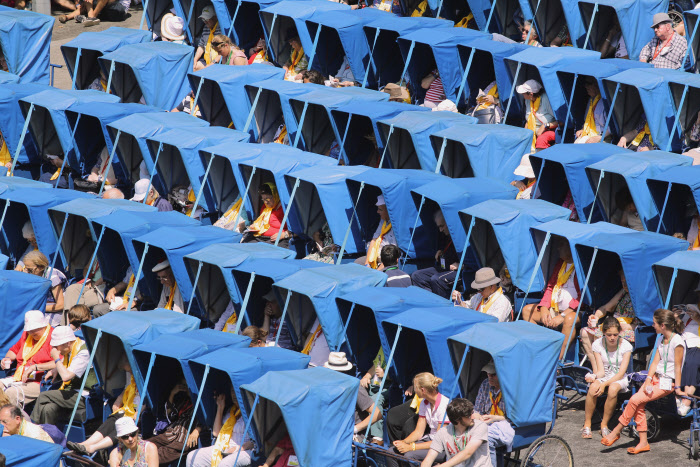 This encounter is tinged here with an important dimension: compassion. It is one of the most beautiful feelings that man can experience. This compassion is the mark of God. In the book of Exodus, God said to Moses: I have seen, I have seen the misery of my people who are in Egypt, I have heard their cries […]. Yes, I know his sufferings ( Ex 3:7). Here, God's compassion is manifested by the attention given to the smallest and weakest. Lourdes is seen at the height of an armchair and a stretcher. This meeting is marked by the international. Marie spoke to Bernadette in Bigourdan, that is to say that everyone here must be able to hear Marie and her message in their own culture. It is not a question of translation but of inculturation. What does Lourdes mean for a Tamil or a Korean, for an Italian or a Congolese? It is a challenge that we face every day.
Lourdes is nothing other than the lived Gospel (…) In a society marked by individualism, Lourdes wants to respond with fraternity.
The presence of chaplains of different nationalities and religious communities from several continents is a sign of this universality. The diversification of origin of pilgrimages is also a mark of the universalism of the message of Lourdes. I believe very deeply, the message of Lourdes is prophetic for today. To speak in this way is to say that this message tells us something about God and that God speaks through it. Lourdes is nothing other than the Gospel lived. His message is prophetic for the Church but also for society. We should be careful not to consider that Lourdes is only for Catholics duly stamped as such. Marie and Bernadette have something to say to today's world.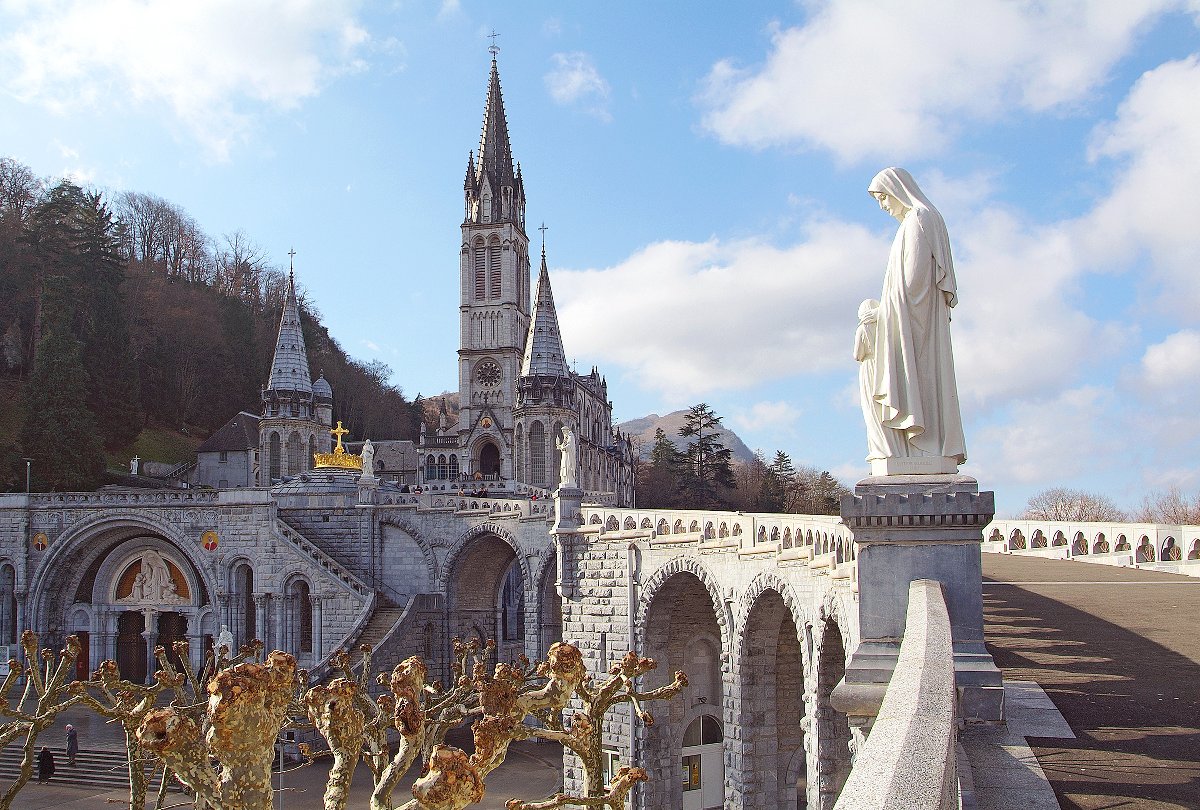 In a society marked by individualism, Lourdes wants to respond with fraternity. In a society marked by material success, Lourdes wants to respond with the price and value of poverty. Here, the poor and the sick have first place. In a society marked by the cult of the body, Lourdes wants to respond with the dignity of all life. In a society marked by mistrust, Lourdes wants to respond with trust. In a society marked by isolation and solitude, Lourdes wants to respond with gathering and simple joy.
The Lady asked to come here in procession. This evokes a Church on the move, a pilgrim Church, and our own pilgrimage on this earth. The Christian is the one who will never be able to stop walking, thinking either that he has reached the goal, or that he will never get there.
And the first pilgrimages were the first processions. Lourdes has the charisma of bringing crowds together in Church for Eucharistic processions (since 1888) and Marian processions (since 1872) as well as for international masses. In a society marked by the rational, Lourdes wants to respond by accepting the inexplicable. Seventy times since 1858, healings that are inexplicable in the current state of medical knowledge have been declared miraculous. One does not come out of a visit to Lourdes unscathed because the smile that Mary gave to Bernadette touches the hearts of all those who dare to sit in front of this grotto and make the truth in their hearts. Then, they will be able to discover that Mary heals and protects because she is entirely turned towards her Lord. She is the Immaculate Conception.